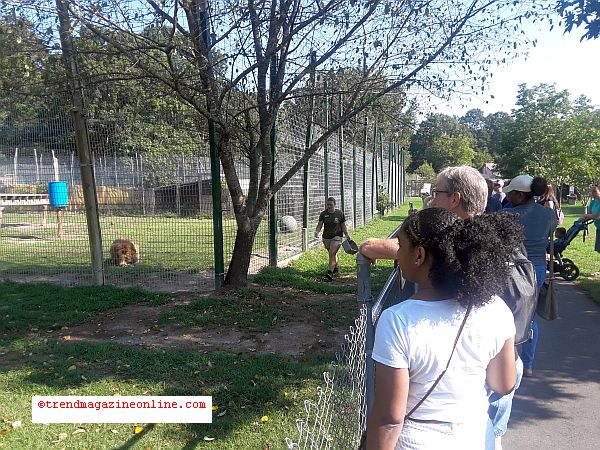 Picking up where I left off in
part I
; I am still in the most intriguing area of this park which is where the
tigers
,
lions
, and similar cats are kept. They have a tall sign that reads
"Take nothing but pictures, Kill nothing but time,."
which is a testament to their existence of preserving our wildlife from greed and those that think big game hunting makes them more of a man or woman. The feedings were still going on and I am still very amazed at the bravura displayed by the
all-female crew staffers who feed these wild beasts
on a daily basis year round. It seems as though these cats have come to recognized them as friendly humans after a while which also appeals to the other guests that have streamed in from various parts of
North Carolina
and other locations.