Article Archive/March 2010
Updated March 03, 2010



Charlotte Women's History Month


March is Women's History Month

Celebrate Women's History Month by learning the history of Charlotte from a Woman's perspective.

Representative Sue Myrick
First and Only Woman Mayor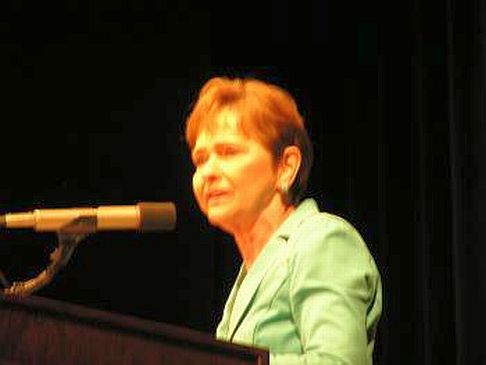 By Jay Whipple/Trend Magazine Online™


Representative Sue Myrick was born August 1, 1941, in Tiffin, Ohio. She attended Heidelberg College in Tifton from 1959 to 1960. In 1995, she was awarded an Honorary Doctorate of Humane Letters from Heidelberg College. Before moving to Charlotte, NC, she was an on-air television personality in Harrisburg, Virginia. Representative Myrick began her public life as executive secretary to the Mayor of Alliance, Ohio.

After moving to Charlotte, she and her husband founded an advertising firm call Myrick Advertising in which she served as the President and CEO from 1971 to 1992. She also founded and operated Myrick Enterprises from 1992 to 1994.

In 1981 she was defeated as a candidate for Charlotte City Council before winning a term from 1983 to 1985. That same year she lost the mayoral race attempting to become Charlotte's first woman Mayor. In 1987, however, she defeated Harvey Gantt (First Black Mayor and her neighbor in Fourth Ward) becoming the city's first and only female Mayor to date. She served two consecutive two-year terms as Mayor of Charlotte until 1991.

During her tenure as Mayor of Charlotte, the now defunct Charlotte Coliseum was completed on Tyvola Road and served as the home field of the old Charlotte Hornets (Now New Orleans Hornets) NBA Professional Basketball team. In addition, the uptown homeless shelter (Formerly George Shinn Shelter) opened and in September of 1989, Hurricane Hugo crippled the city for several months.

In 1992 she lost her bid to become the first woman Senator for North Carolina, a distinction that is now held by former Senator Elizabeth Dole from Salisbury, NC. In 1995 she won a seat in the U.S. Congress and currently is an eight-time incumbent representing the 9th District of North Carolina which includes portions of Union (Monroe), Mecklenburg (Charlotte), and Gaston (Gastonia) Counties. She currently holds the distinction of being the second former Mayor of Charlotte – Along with Clement Dowd – to serve in the United States Congress. In addition, she now serves on the powerful Energy and Commerce Committee which is the oldest legislative committee in the U.S. House of Representatives.
Representative Myrick is a nine year breast cancer survivor and she and her husband, Ed, have 12 grandchildren and five great grandchildren. She has two children and three step children and is up for re-election in November of 2010.


Note: Representative Myrick and I share the same birthday .

See and learn more about Representative Myrick and over 75 other sites on our Annual QCT Charlotte Women's History and Heritage Tour (Women's History Month, March), Charlotte's Longest-Runningtm Daily City Tour (For Individuals, Year Round), or the Charlotte City Tour ( For Groups, Year Round).



Next Stop!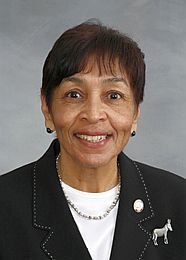 Rep. Beverly Earle

Join our email list or "Like" Us on Facebook! to be notified of updates!