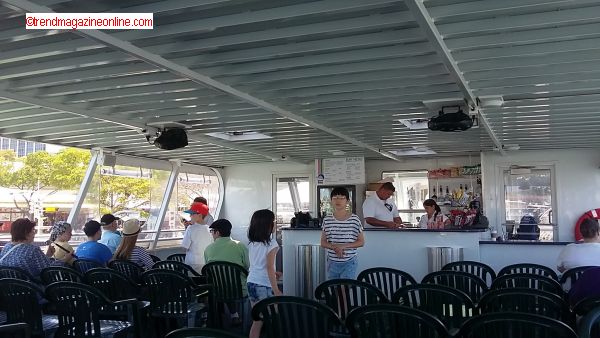 I had planned on taking this tour about two decades ago but never got around to it until recently when it was another option for the
Miami Tour Guide Certification Course
at
Miami Dade Community College
north campus. It was the final excuse that I needed to motivate me to hop on a boat at the
Bayside Marketplace
in
Downtown Miami
to see the homes of the rich and famous along
Biscayne Boulevard
.
I seem to recall back in the late
1970's
when the most popular celebrity on one of the four islands was none other than the actress
Ms. Anita Bryant
who eventually became infamous for her stance against gay rights all while promoting
Florida
orange juice.
Miami Beach
is now home to one of the largest gay pride events in the
United States
that attracted an estimated
130,000 attendees
over three days in
2016
.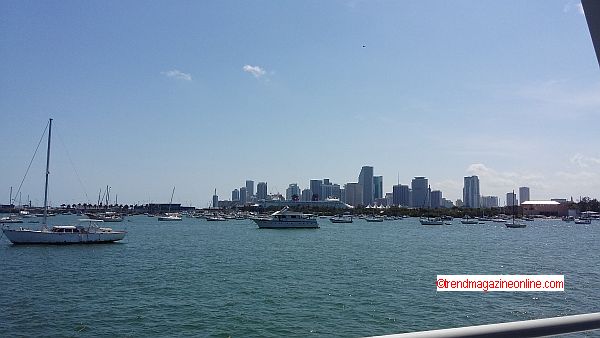 I showed up for my boat tour about
45 minutes
early in order to observe the other tourist as they arrived and be one of the first to board the vessel known as the
Island Queen
;
Miami's
original sightseeing cruise. Folks began trickling in about
30 minutes
before departure time and a crowd began to build as we got closer to our start time of
2 PM
.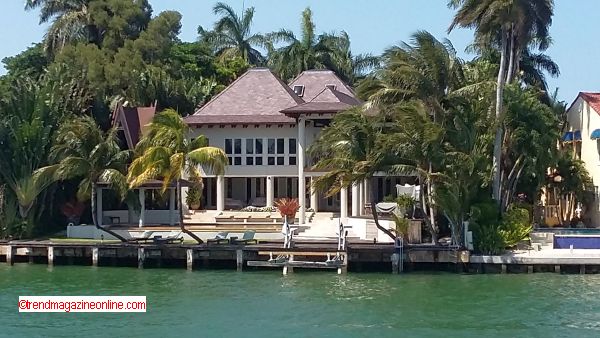 I was one of the first to board after being greeted by the crew and our guide. I decided to search for a good seat on the upper deck so as to hopefully see more during our
1 & 1/2 hour excursion
. I took a seat near the front of the boat and close to the side to hopefully see just below the boat just in case we were joined by one of the any dolphins that call these waters home.
Note:
Now you know why my favorite pro sports team is called the
Miami Dolphins
!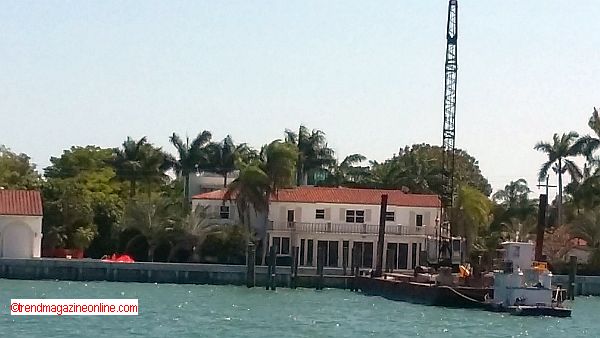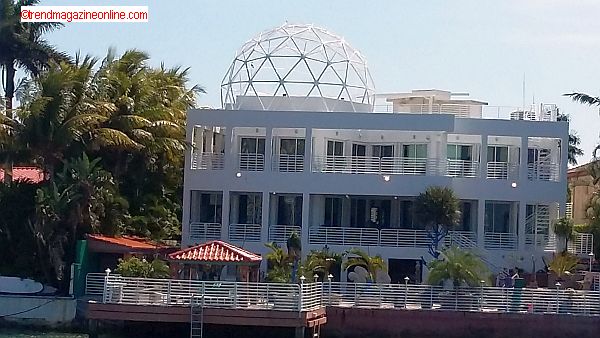 Our guide was a female who spoke good
English
so that concern was squashed soon after she introduced herself. We began our tour by heading north and by a yacht known as
Fountainhead
which our guide pointed out was owned by billionaire
NBA
owner of the
Dallas Mavericks Mark Cuban
. We then traveled under the
Port of Miami
bridge, pass the American Airlines Arena -- home of the
Miami Heat
Pro Basketball team -- and the new
Museum of Science
building on the left. We then traveled under
I-395
which is in the process of a
$80+ million-dollar
expansion beginning in late
2017
.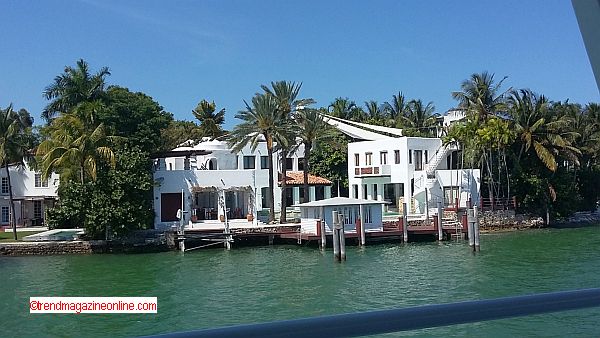 It takes you to
Miami/South Beach
and is known as the
MacArthur Causeway
in honor of
General Douglas MacArthur
of
World War II
(1939 - 1945) fame. I crossed this bridge many times during my junior and high school years in the mid to late
1970's
and remember when the
Goodyear blimp
was parked where the cruise ships now dock on Watson Island.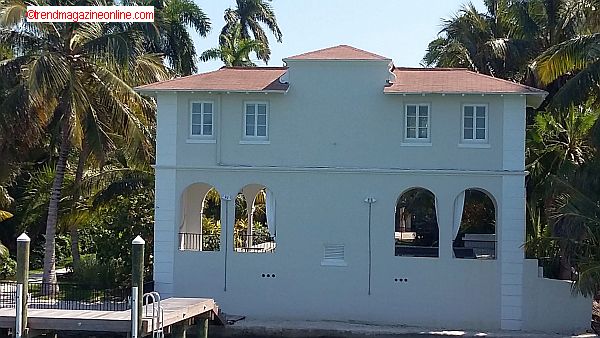 Our guide then pointed out the new
Arsht Center
for performing arts northwest of the
Venetian Causeway
and mentioned that it was home to the
Miami Ballot
. The center is named in honor of
Ms. Adrienne Arsht
, banker and philanthropist. Next up and located just before the
Arsht Center
is the site of the old
Miami Herald Newspaper
which has since moved to
Doral
-- which is just west of
Hialeah
.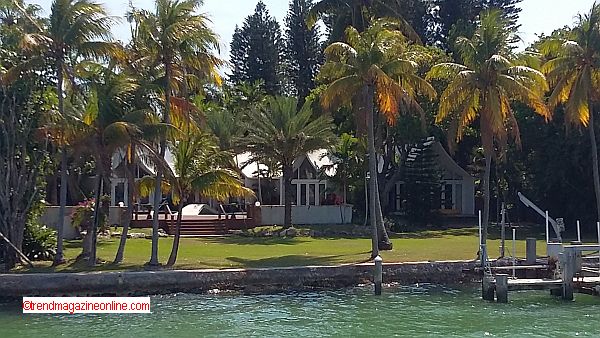 I have several relatives who have worked at that newspaper since about the
1950's/1960's
to include my late
Uncle Israel Curtis
who is the first
Black pressman
employed. His son (my first cousin)
Kenneth J. Curtis
worked there from the late
1970's
/early
1980's
until his recent death on
Tuesday April 11
,
2017
. His sister (also my first cousin)
Terry Curtis
worked there from the early
1980
's until
2015
.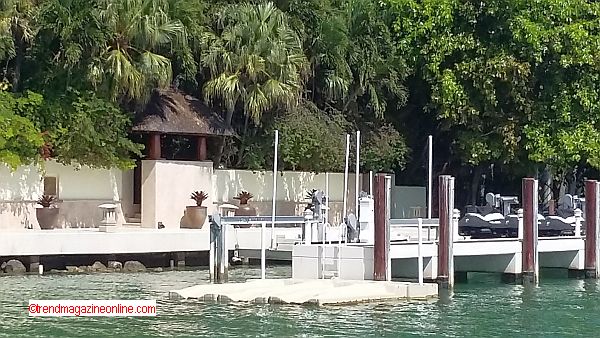 Next we headed to
Baker's Drive Inn
which opened in the
1940's
and the now famous city-owned
Domino Park
that is open
9 AM - 6PM
seven days a week according to our guide. Can you guess why it is called
Domino Park
? They have a mural of some very interesting-looking men painted on the wall that should be worthy of a closer inspection.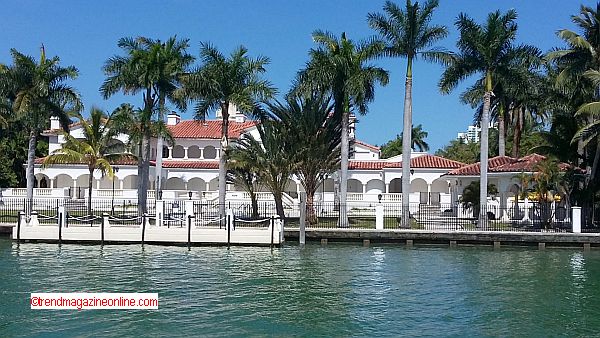 Dr. George
then pointed out the names of some famous and some well-known
Latinos
that are inscribed into the sidewalk bricks known as the
Walkway of Stars
which began in
1989
. I spotted the one that listed
Sammy Sosa
(Chicago Cubs) whose record-breaking pro baseball home run derby with
Mark McGwire
(St. Louis Cardinals) in
1998
is now mired in controversy due to doping rumors.