Interviews Archive/August 2011
Updated August 16, 2011


The National Black Theatre Festival -- Winston-Salem, NC, Aug. 1 - 6, 2011
An Electric Event!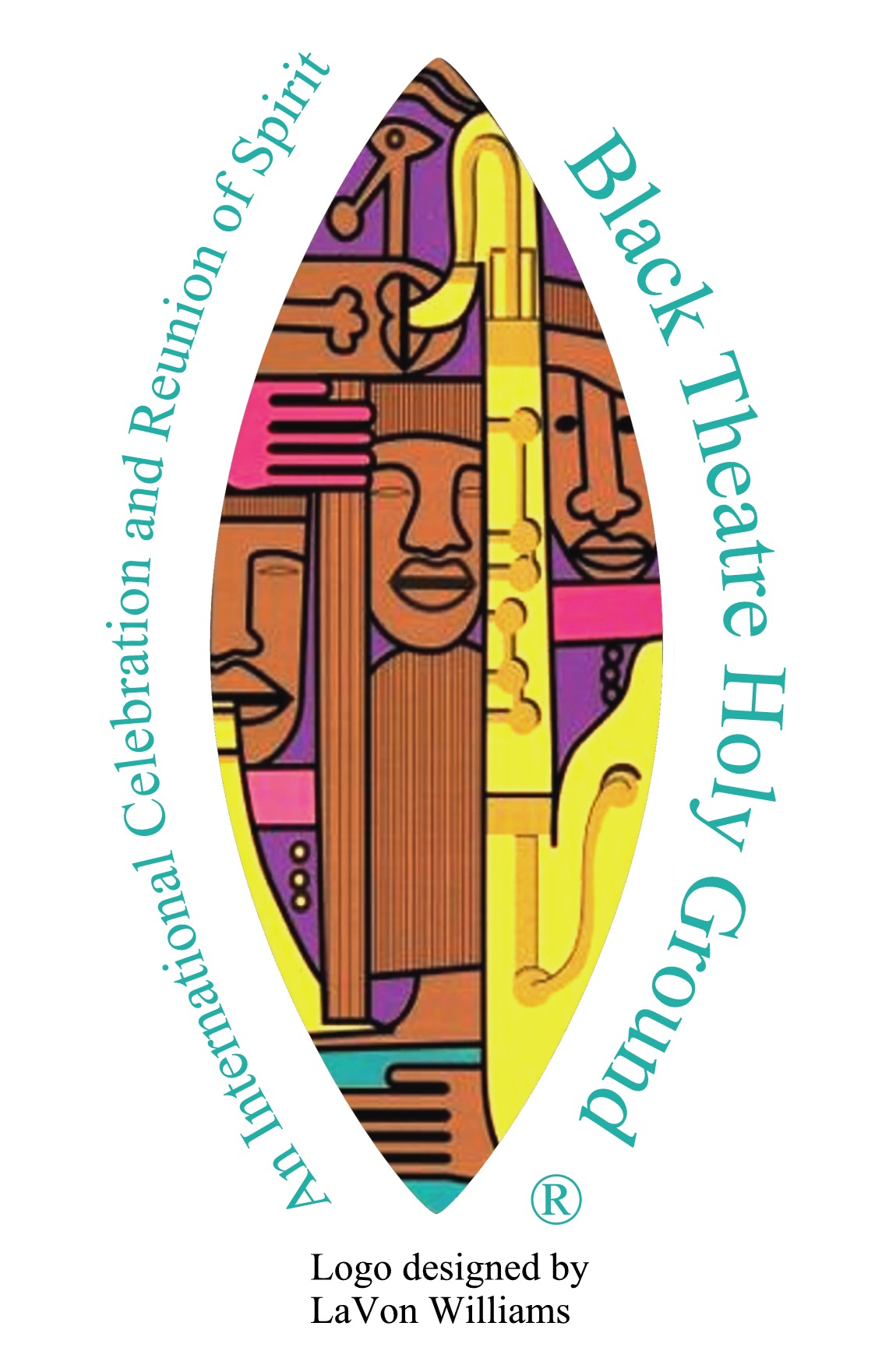 By Jay Whipple/Trend Magazine Online™

Page 1 of 2 Pages

I can now honestly say that I have, after all of these years, been christened by the National Black Theatre Festival (NBTF) in Winston-Salem, NC. Over the years I have heard so many great things about this biennial theatre event that I took it for granted that my expectations would exceed my experience. Now that I have been there, done that, I can honestly say that hearing about it from others is nothing like being there in the flesh. Words alone cannot describe the electric atmosphere created at the media event on opening day, the surreal feeling of being around many celebrities at the same time and they are all smiling at you, the opportunities to interact with and purchase unique items from vendors from near and far, and let's not forget about the more than 120 performances in progress from mid-afternoon to late night for five straight days. I did not make it to the drumming sessions, midnight poetry slam, or youth events but I am quite sure that they were as equally engaging.

To get the full effect of being a typical event attendee, I hung out in places where they congregated and did my best to blend in to get the real skinny on this unforgettable theater event. In some cases I engaged them in ordinary conversations and others I just listened like a fly on the wall. For the most of it, I can say that without a doubt, everyone that I encountered had a positive opinion about the entire event. I did, however, get to hear some interestingly funny comments and commentary on certain past celebrities -- that I will keep to myself in this article -- as well as impromptu interviews with attendees and aspiring and veteran actors/thespians.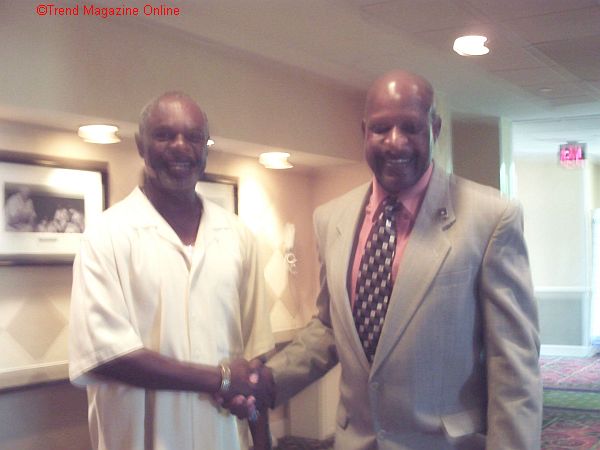 My experience began on Monday August 1 (My birthday), with sincere doubt that I would  be granted the opportunity to interview my hero from my adolescence years – Mr. Glynn Turman who played the lead role of Preach in my favorite movie of all time; Cooley High. I thankfully did get that chance to interview him and will fill you in on the details in the September edition of Trend Magazine Online™.


The press conference was electrifying and can be described as a cross between a high school pep rally and a Pentecostal revival. All the players were in place and everyone was on the same sheet of music as they sang the Black National Anthem" Lift Every Voice and Sing" by composers J. Rosamond Johnson and James Weldon Johnson.


| | |
| --- | --- |
| | |

Some of the veteran actors onstage included: Ted Lange (The LoveBoat), Lamman Rucker (Meet the Browns), Dr. T' Keyah Crystal Keymah (In Living Color), Dawn Lewis (A Different World), Lou Myers (A Different World), and Glynn Turman (Cooley High, How Stella Got Her Groove Back). We were all treated to a sample of some of the things to come in the next exciting days like a sampling of an unforgettable line form Walt Disney's Lion King, and some of the poetry slam.



I hung around the media area to get a better feel for this inspiring and highly-charged event. While there I was also able to greet and shake hands with Ted Lange (Isaac from the Love Boat, 1977) in the lobby area outside the media center and met Mr. Glover, who is a senior at Tennessee State University in Nashville, TN (TSU) . It is one of the HBCU's (Historically Black College/Universities) – along with the University of Louisville, KY, and North Carolina Central University (Durham, NC) – that were participating in this historic biennial event.
| | |
| --- | --- |
| | |

My next target date was Wednesday August 3, 2011, and my goals were to check out the vendors at the M.C. Benton Convention Center located just a hop, skip, and a jump away from the downtown Marriott in Winston-Salem, NC, which was the host hotel. I decided to use the bus transportation provided by the Winston-Salem Transit Authority (WSTA) to get to the convention center in an effort to interact with some of the event's attendees.  I caught the bus from the Hawthorne Inn & Conference Center located not too far from the convention center off of High Street. I was quite surprised and pleased when the bus actually showed up on time at 1:15 PM and even more pleased when the driver stated that there was no charge for the ride. Of course if you live in Winston-Salem you did pay indirectly via your taxes.

I was the only one for that pick up so we headed to the next stop which was the Historic Brookstown Inn (Old textile mill) located just down the street and around the corner from the Hawthorne Inn off of Brookstown Avenue. There we picked up two older women who were attending the festival from Myrtle Beach, SC, and New York City. These women had been to the festival before and were back again because they had such a great time. I must admit that I was impressed to learn that someone from New York, home of Broadway and first run acts, would travel all the way down south to Winston-Salem, NC, to attend this theatre festival. It was a true testament to the far-reaching power and exuberance that I felt on media day that past Monday.

Next, it was on to the M.C. Benton Convention Center to check out the vendors at the International Vendors Market after arriving at the downtown Marriott Hotel. The mood inside the convention center was upbeat and grand as I strolled up the main concourse checking out some of the vendors present. 


| | |
| --- | --- |
| | |

One of the vendors in particular caught my eye as being quite familiar which caused me to stop in my tracks. In the background was a larger-than-life colorful portrait of the cast of Good Times – the hit sitcom from the 1970's created by Mike Evans and Eric Monte featuring JJ (Comedian Jimmie Walker).  I can remember playing the theme song from that show, while a member of the Hide Tide marching band, during a half time show at a Miami Beach Senior High School football game during the 1970's. In fact, I knew every single line from that song back in the day. Trivia: Did you know that the setting for that show was supposed to be the Cabrini Green Housing Projects on Chicago's North Side? Some exterior shots of the buildings are featured in the opening and closing credits but the name was never stated on the show. The last of the Cabrini Green High Rises was knocked down on March 30, 2011.

Well, JJ was not present but every middle-aged man's fantasy was – Thelma a.k.a. Bern Nadette Stanis . Fellas you cannot honestly tell me that you and your homeboys did not at any point in time have a sincere discussion about what you would do on a date with Thelma! The good news is she is still looking stunning and she has written two books. God bless the woman that can write!  Her first book is entitled Situations 101: Relationships, The Good, The Bad and The Ugly (Been there, done that), and her other book is entitled For Men Only and is a collection of poems. My intuition tells me that this book is read by mostly women. I bought the Situations 101 book and am now slowly reading it to get a woman's perspective on dating situations.


| | |
| --- | --- |
| | |

Of course I can tell you ladies that beyond the shadow of a doubt most men do tell you exactly what you want to know either by their actions or their words. It just takes you guys many many years to figure that out! The other vendors inside the M.C. Benton Convention Center were primed and ready to shop their products and services to all that ventured into their arena, including myself. Unfortunately, my budget was expended on Thelma (Bern Nadette Stanis) from Good Times.



I did, however, enjoy the smooth sounds provided by Ben's CD's and MP3's, and the t-shirts provided by Wayne's World. Someone was even hawking a book about our first Black President Barrack Obama. May the lord continuously be with him as he continuously battles principalities in high places!



Next Page >>>

<<<Back To August Edition

Join our email list or "Like" Us on Facebook! to be notified of updates!