This is our first feature on what the experts say is the fastest growing genre of music in the United States. It used to be called Country and Western but in the modern day vernacular the "and Western" tag has been dropped for just plain ole' Country. You ever notice that no matter where you are in this nation you will come across a Country radio station while even traveling down the most desolate highway? Like most middle-aged and older folks I grew up watching the very popular variety show Hee Haw (1969 − 1997) on Saturday nights featuring the late Sarah Colley b.k.a. Minnie Pearl (1912 − 1996) and Roy Linwood Clark II. I also remember the meteoric rise of Charley Pride who is the first African-American Country and Western artist to receive constant air play on radio stations around the United States.

My first store-bought Country album/cassette was that of David Allen Coe "Tattoo" (1977); considered today by some an outlaw Country artist who was recently in a car crash in Ocala, Fl. Actually, the cassette was a gift from my then girlfriend who honestly thought that he was a Jazz artist. Man I played that tape over and over again until someone decided to lift it from my music collection. One of my favorite Commodores singles is Sail On (Midnight Magic, 1979, track 8) featuring Lionel Richie (Formerly of the Commodores) who, of late, has delved deeper into his country roots by releasing his chart-toping Country duets album entitled Tuskegee in 2012. I occasionally allow my country roots -- developed in the city of Miami -- to take control of my musical side by writing lyrics such as "I was born on a farm in the country on a ranch….." I am still working on the chorus. Smile. My favorite Country artists are the late great Virginia Patterson Hensley b.k.a. Patsy Cline (1932 − 1963) singing Willie Nelson's "Crazy" (1962) and Ms. Dolly Parton singing Lee Ann Womack's "I Hope You Dance" (First recorded in 2000). Ms. Parton smiles all the way to the bank each time the late Whitney Houston's (1963 − 2012) hit I Will Always Love You (1992) gets air play. Right about now, I think it would be a great idea if I allow an expert to tell you why you should stop by the Carolina Opry during your next trip/visit to or near Myrtle Beach, SC.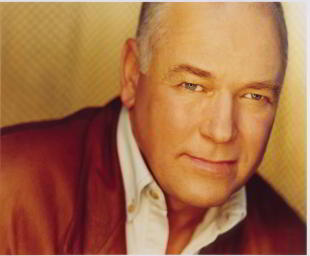 Jay -- Where were you born?
Calvin
-- Lebanon, MO.
Jay
-- What is your educational background?
Calvin
-- Southwest Baptist College.
Jay
-- Are you married?
Calvin
-- Yes
Jay
-- Do you have any children? If yes, how many, what gender,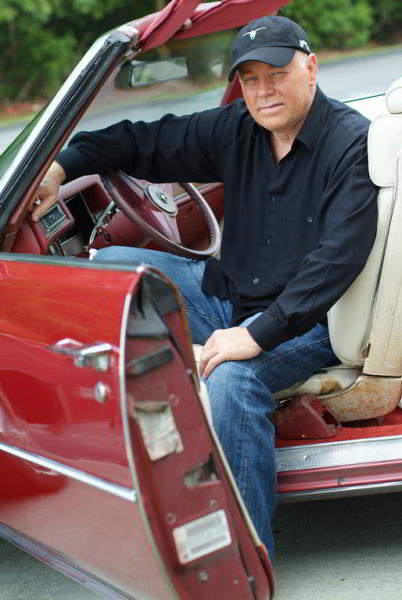 what age(s)
Calvin
-- Two; Jeff, my son, is 35 and Jordan, my daughter is 31.
Jay
-- What are your experiences concerning the entertainment theatre?
Calvin
-- I started singing when I was very young; played in clubs and anywhere I could get a job until I went to Nashville. I was encouraged to write and record and was in the process of getting my recording career funded - got sidetracked and spent a few years in the real estate industry. Then eventually, I realized I wasn't pursuing my long-time dream. By that time, I was married with two children and didn't want to live on the road, so I started looking for a place to locate my variety show theater. After searching several markets, we decided that Myrtle Beach was the best place for us to pursue the idea. And the rest is history. Other experiences: Recording artists; appeared regularly on the Grand Ole Opry; won every major state award for our theaters.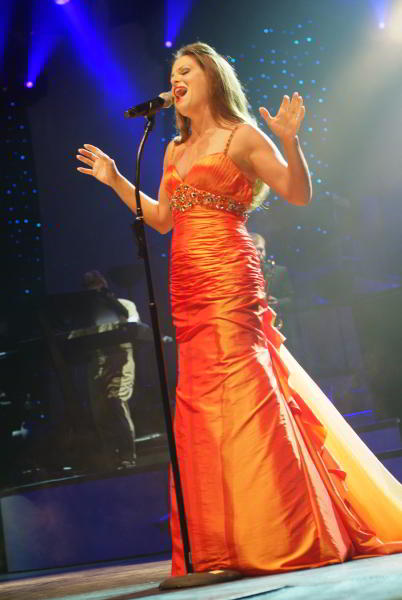 Jay -- What are your duties and responsibilities at The Carolina Opry?
Calvin -- I am the owner, producer, director, singer, and musician.

Jay -- What is your favorite part of your job?
Calvin -- Singing and directing the show.


Jay -- What are your other favorite genres of music?
Calvin -- I'm country, primarily, but I also like gospel, pop, bluegrass, Texas swing.