About Us:
Juan a.k.a. "Jay" Whipple, Director/Founder, Tour Developer, Tour Guide
◊ U.S. Army and Army Reserves (Retired)
◊ B.S.B.A. University of North Carolina/Charlotte
◊ A.A. Central Piedmont Community College/Charlotte
◊ A.S. Central Carolina Community College/Sanford, NC
◊ Have completed college courses in North Carolina History, World History, African-American Studies, and American Literature
◊ Have developed, directed, and conducted more professionally-guided tours than any other individual in Charlotte
◊ Was moved to North Carolina [Via Uncle Sam] in 1979, and to Charlotte in 1985 [Via Duke Power (Now Duke Energy) Company]
◊ Native of Miami, Florida
◊ Completed Miami Begins With Me Customer Service Certification in 2015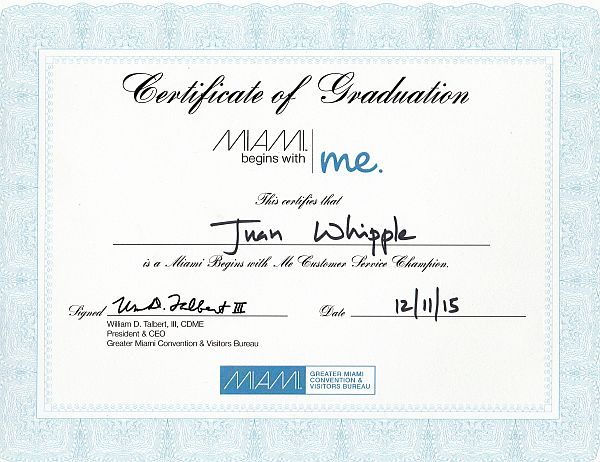 ◊ Completed Miami Tour Guide Certification Course in 2015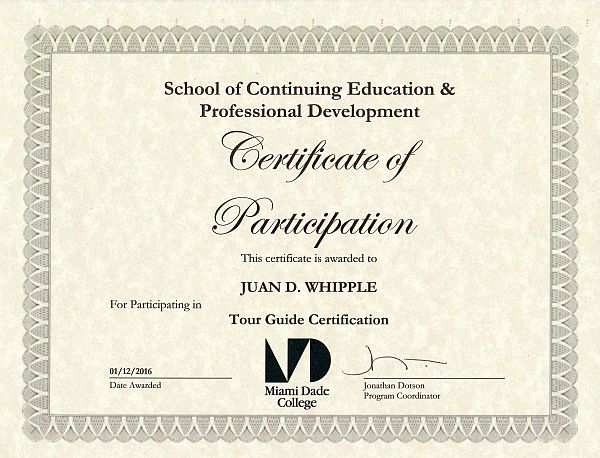 ◊ Joined (F.A.M.E.) Florida Association of Meeting and Events Professionals in 2015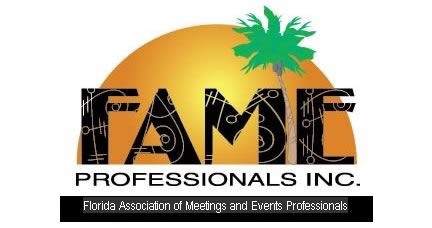 Check back for other staff updates!
---
Our Mission:
Our company is here to serve all of your travel and tourism needs. Since 1993, we have offered Prompt, Professional, and Courteous Tour Transportation, Travel, Event Planning, and Destination Management services. We have taken our guests away from the stress of everyday life, and have created a relaxing and fun departure from their day-to-day routine.

We believe that everyone deserves to take a break and allow someone else to cater to them. If you do not find any of our services that appeal to you, create your own departure from your day-to-day routine. We are here to serve your needs, and make your experience one you will always remember.
Our History:
Our company has been taking clients on exciting adventures since 1993. We have provided services for customers from every state in the U.S., and over 40 countries. We know and understand the needs of our customers, and we want to share our experience with you.

In addition, we are the leader in Charlotte NC Tours, Charlotte tours, a Charlotte Tour, Tours of Charlotte, Charlotte Tour Operators, Tour Operators of Charlotte, Charlotte bus tours, Bus tours of Charlotte, QCT Charlotte City Tours, City Tours of Charlotte, Charlotte sightseeing tours, Charlotte Black History Tour, Charlotte Black History Tours, and sightseeing tours of Charlotte.

So if you are planning to Visit Charlotte and you are looking for a Charlotte tour or Charlotte Tours, Charlotte NC Tour or Charlotte, NC Tours, Charlotte guided tour or Charlotte Guided Tours, a Charlotte Tour Guide or Charlotte Tour Guides, a Charlotte Tour Date or Charlotte Tour Dates, a Good Charlotte Tour Date or Good Charlotte Tour Dates, a Queen Charlotte Tour or Queen Charlotte Tours, a Good Charlotte Tour or Good Charlotte Tours, Charlotte tour operator; Charlotte bus tour, Charlotte tours, QCT Charlotte City Tour, or Charlotte sightseeing tour, Charlotte Segway Tours, Charlotte Segway Tour, Queen City Segway Tours™, Charlotte Bike Tour, Charlotte Bike Tours, Queen City Bike Tours™, Queen City Bike Tour™; we are your number one source.

Also check out our Daily City Tour, Upcoming Trips, NASCAR Shuttle, Pilgrimage, QCT Charlotte Daily Black/African-American Heritage Toursm, QCT Charlotte Black/African-American Heritage Toursm, and QCT Charlotte City Tour.

We have recently added six 'New" themed tours to our service line that offer you more options of touring. Join our email list to keep abreast of other "New" services in development.

Call or email us if you are looking to tour charlotte and areas outside the Charlotte-Mecklenburg region.
Latest News:
We now offer services in South Florida to include Coconut Grove, Coral Gables, Ft. Lauderdale, Key West, Miami, and Miami Beach. We are partnering with professional travel agents world wide to offer you and/or your guest the BEST travel deals and packages! We recently added a line of unique merchandise that can be used as gifts for special people in your life, or for your personal pleasure. In addition, we now have a full line of specialty items for any organization or event, and we can assist you in raising funds for your next event!

We are now offering trips outside of Charlotte to include regional, national and international. Join our email list to be notified of new and exciting adventures!