South Florida Services-Miami-Groups.....: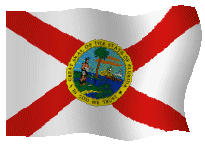 The first of our group services are currently available in the Miami area to include our QCT Miami City Tour™ and QCT Miami Black Heritage Tour™ offerings. We have been successfully conducting this type tour in Charlotte, NC, since 1993 and to date they are our most popular tours with tourist, newcomers, and locals. These 3 plus -hour tours include sites in Downtown, Overtown, Little Havana, Coconut Grove, Coral Gables, Liberty City, Opa-Locka, Miami Gardens, Miami Beach, and South Beach.

We also include a walking/riding (via Metro-mover) version of these tours in Downtown Miami.
---
More intriguing information...
We will be adding the other services listed to your left in the near future. Check back soon for updates.
^^^Back to Top
<<< Back to Services South Florida